I was delighted to have one of my recipes featured by the Caribbean Journal and also by the Hyatt hotel in Trinidad. The recipe came about after my stay in Trinidad.
I made a tamarind coleslaw recipe that was influenced by the wonderful Angelique who looked after me last year when I was staying at the Hyatt in Trinidad. We chatted every night about food and recipes and when she said that she had recently used Tamarind in a coleslaw recipe I was intrigued.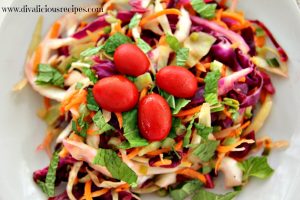 The husband was scheduled to visit Trinidad on a course and as soon as he said he was staying in a Hyatt hotel I was packing my overnight bag to join him and calling the cat sitter (Dubai has spoilt me with their wonderful Hyatt's and we don't have any in Barbados). Wow, that sentence sounded like a spoilt diva, but hey, yes I am!!
However, since he was on a training course it meant that most evenings he was out for dinner with his colleagues and I was left to dine alone in the Waterfront restaurant, trying not to look like a high-class hooker. The food there was amazing and the dessert menu alone would make a grown woman cry. All of the staff were so friendly and made me feel at ease whilst I dined alone. The lovely Angelique guided me through the menu with her recommendations and we got talking about food and recipes, which is how we came to discussing using Tamarind.
Tamarind is used in Asian and Caribbean cooking but although I have always seen it in the shops had never experimented with it. Tamarind balls are sold here on the island but they are a fist full of sugar so I avoid them. Tamarind trees produce an abundance of long, curved, brown pods filled with small brown seeds, surrounded by a sticky pulp that dehydrates naturally to a sticky paste. They are a bit like dates in texture and the pods look a bit like huge, brown, overly mature green beans.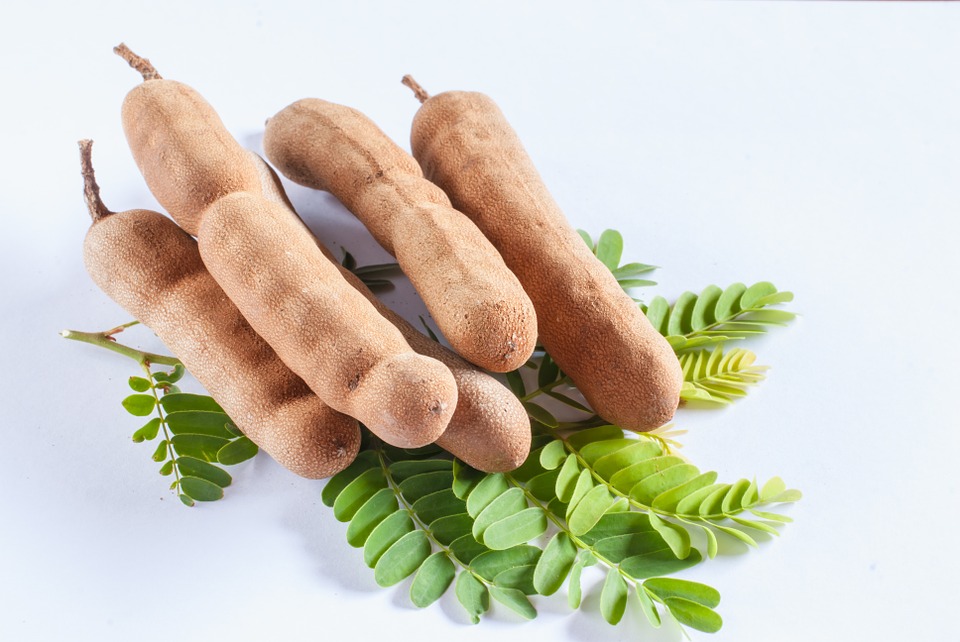 I am actually lucky enough to have a tamarind tree in my garden and recently picked what was left (the monkeys visit and snack on the pods when ripe). As an aside, I still get excited when I see a monkey in our garden and the morning cry of "monkey!!" still disturbs the neighbours! Our mango tree looks like it is producing a bumper crop this year so it should be monkeys galore for me soon!
I used tamarind as a flavouring with the coleslaw for a salty, tangy flavour. I added chillies and lime to give it a sharper taste but added some mint to freshen up any sharpness. You could also use coriander in place of the mint. A big thanks for Angelique for inspiring me to pick up the tamarind pods and to experiment with them! If you are ever visiting Trinidad, pop in to the Hyatt and say hi to her!
Tamarind Coleslaw
Tamarind is added as a flavouring to coleslaw for a salty, tangy flavour. Chilies and lime are added to give it a sharper taste but the addition of mint to freshen up any sharpness
Ingredients
Dressing
2

teaspoons

fresh Tamarind

2

tablespoons

coconut oil

1

jalapeno chili

deseeded and finely chopped

1

tablespoon

lime juice

1

tablespoon

mint, fresh

chopped

½

teaspoon

salt

½

teaspoon

black pepper
Coleslaw
1

cup

white cabbage thinly sliced

½

cup

red cabbage, thinly slices

3

spring onions

chopped

½

medium

carrot

grated
Instructions
Mash the tamarind with the coconut oil into a paste.

Add the lime juice and chilli. Blend to make a dressing.

In a medium mixing bowl place the cabbage, carrots and onion.

Pour the dressing over the cabbage mixture and coat well.

Add the fresh mint and garnish with the cherry tomatoes.