For an island the size of the third of London, Barbados has different coastlines on each side of the island which fascinates me. The variety in a small place is part of its charm.
If you are a tourist visiting Barbados I simply implore you to hire a car and visit the different coastlines. If you stay on just one beautiful beach, however tempting that may be, you are not really seeing the island in all its beauty.
Let's start from 12 o'clock and and move clockwise around the island!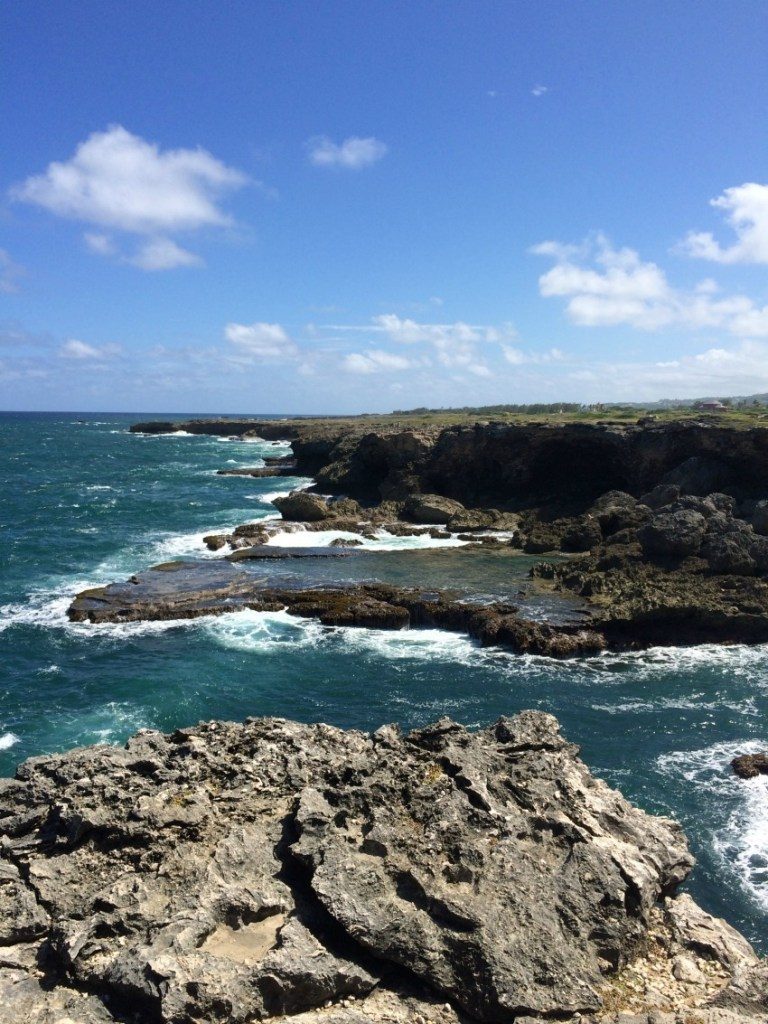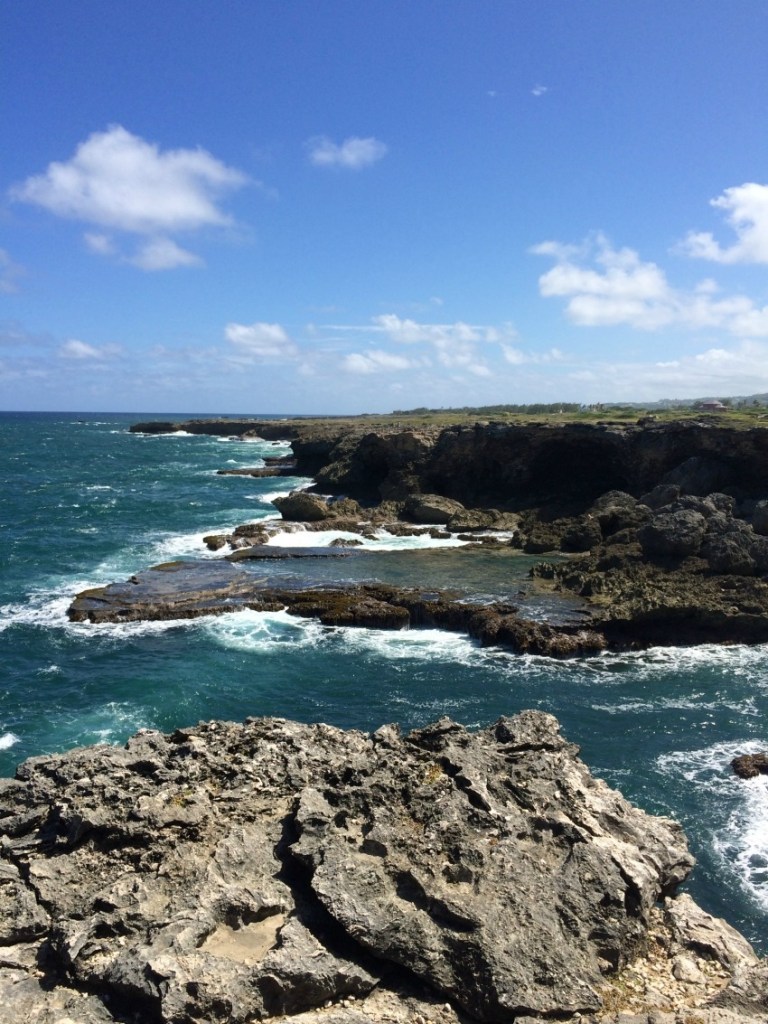 First, the north coast. The best place to see this is at the Animal Flower Cave. It has some great views from the north coast where the island has a rocky coastline where the Atlantic pounds the rocks. There is a lovely restaurant there where you can enjoy a delicious lunch whilst looking at the beautiful waves. During March whales are sometimes spotted from this point too!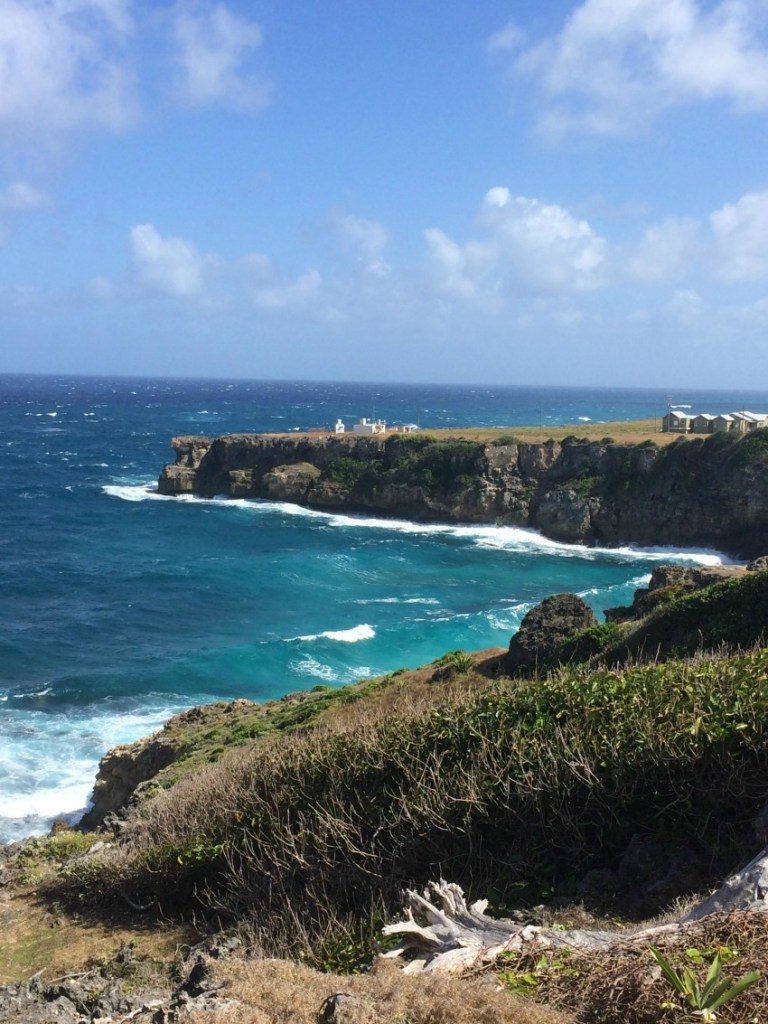 Moving on to the east and you have my favourite part of the island as it's where I walk the dogs. Long stretches of sand with the Atlantic sea crashing against the coast. It feels like a stretch of Cornwall to me. It is often fairly peaceful with only a few people walking on it. Normally, tourists who have rented one of the beachfront properties. The majority I chat to during my dog walk seem to be Canadian and are always delightful. I'm yet to come across a Canadian whom I did not like! The east has large boulders on the coast line, especially along Bathsheba which is a large surfing beach. There is one boulder with a wooden bench at the top of it. We always look on in amazement when we see people climbing up to sit at the top. Ah, the joy of youth when you have no fear.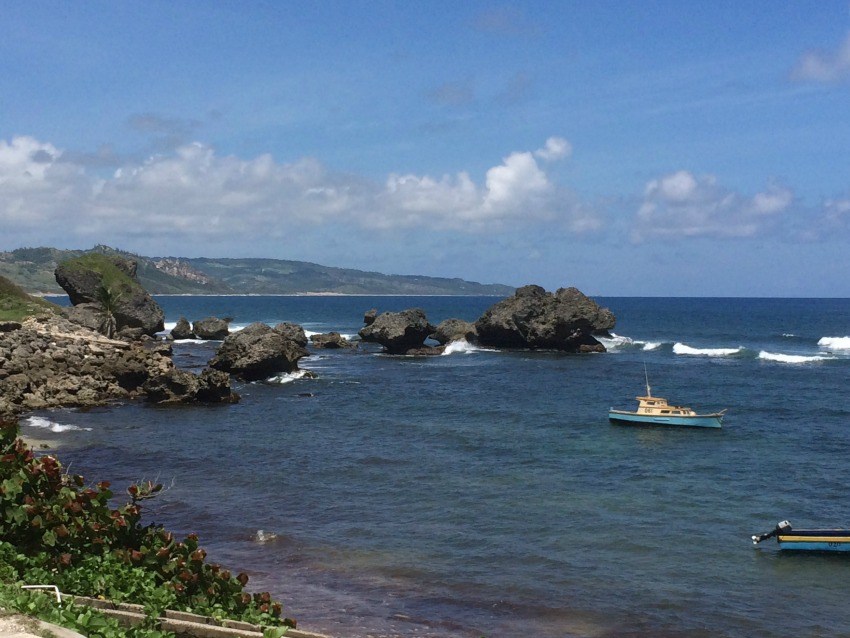 The east also has one of the more famous beaches on the site of the Crane hotel. This is a stretch of golden pink sand with crashing waves. It's been voted in a lot of popular beaches in the Caribbean, but in all honestly, we have much nicer ones further down the coast. To access this via the hotel you have to use a lift which is rather fun.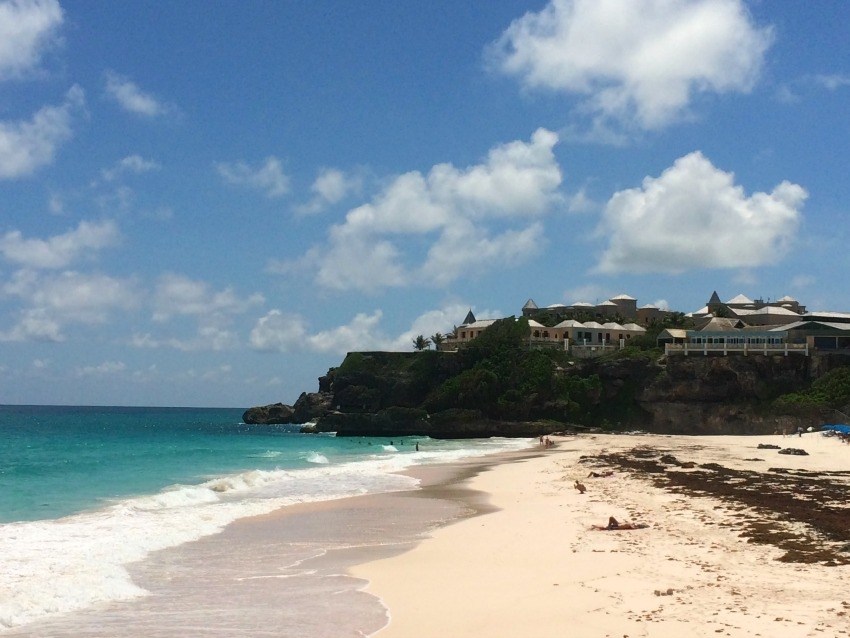 The south coast is smoother in waves and one of the more popular areas of the island. There are more hotels here, so there are a lot of tourists. It has one of our favourite beaches to lounge about with a rum punch all day, being Carlisle Bay. A beautiful blue bay where you can swim with the turtles without paying for a boat. We giggle as we watch the beach touts herd tourists on a boat, only to drive over to an area where you can easily swim out to.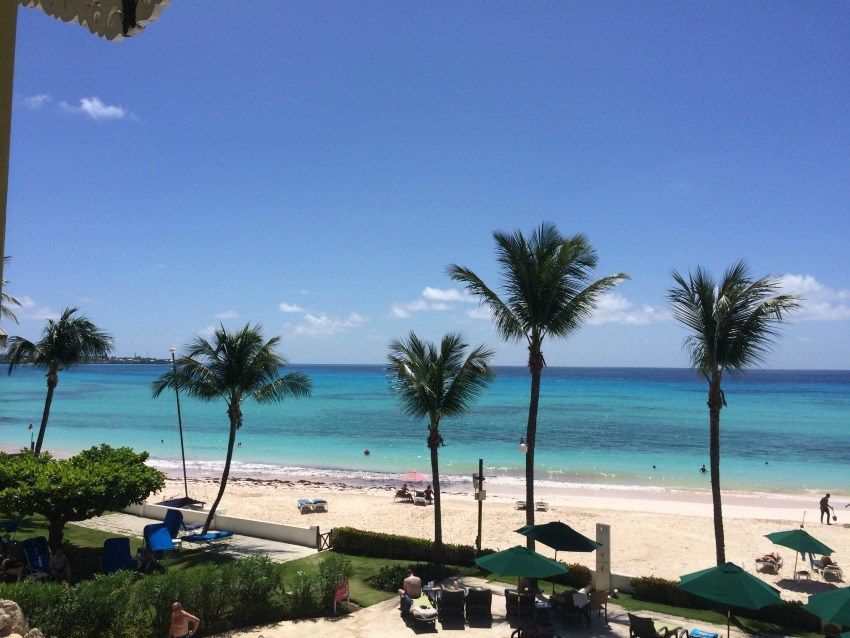 Finally, we come to the West Coast, or the "Platinum Coast" as it is known due to the large luxury villas built along it. Here is the Caribbean Sea and has calm waves with a beautiful sunset. There are some beautiful beaches along this coast, however, access to them can be a bit perilous. All of our beaches are public and where there has been a private building or hotel, a public access must be given. Although these are signposted they are in such narrow alleyways, often past someone's house that they are can be a feat to get to. When I think of it, there is a particular stretch of beach, full of hotels, that I cannot recall a public access route too, meaning you have a long, long walk to get to that beach. Again, this is a popular area for tourists so you will meet a lot of happy holidaymakers. Sometimes it's delightful to say "oh, I live here" when chatting to tourists. As I am pale (I cover up in the sun and do not sunbath) most people think that I am a visiting tourist. I need a t-shirt that says "No, I don't need a taxi to the cruise ship. I live here".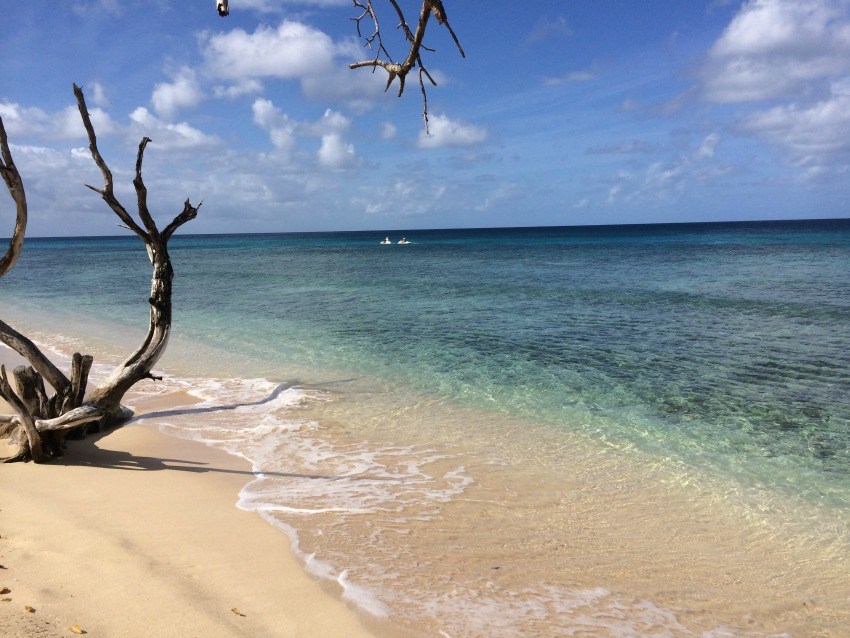 If you are visiting the West Coast, I implore you to travel up a bit north towards Speightstown. This is a charming area of the island, and you can smell the history as you walk along the streets. It has great beaches and a few lovely bars and restaurants. It's not overrun by tourists either so is a great find. It also has a mural of the island which I giggle at every time because of the paintings of the cave. Have a look at the phot and see if you see what I see.