Our first Aruba carnival is over and thoroughly enjoyed. Carnival season in Aruba is held during the month of February and a great way to get over any lingering Christmas blues.
Aruba's carnival goes back to the 1920's when the Lago Oil Refinery brought in immigrants, mainly from Trinidad, with a culture of carnival. Trinidad carnival is possibly the main carnival in the region and it's influences on all the islands can be seen during carnival.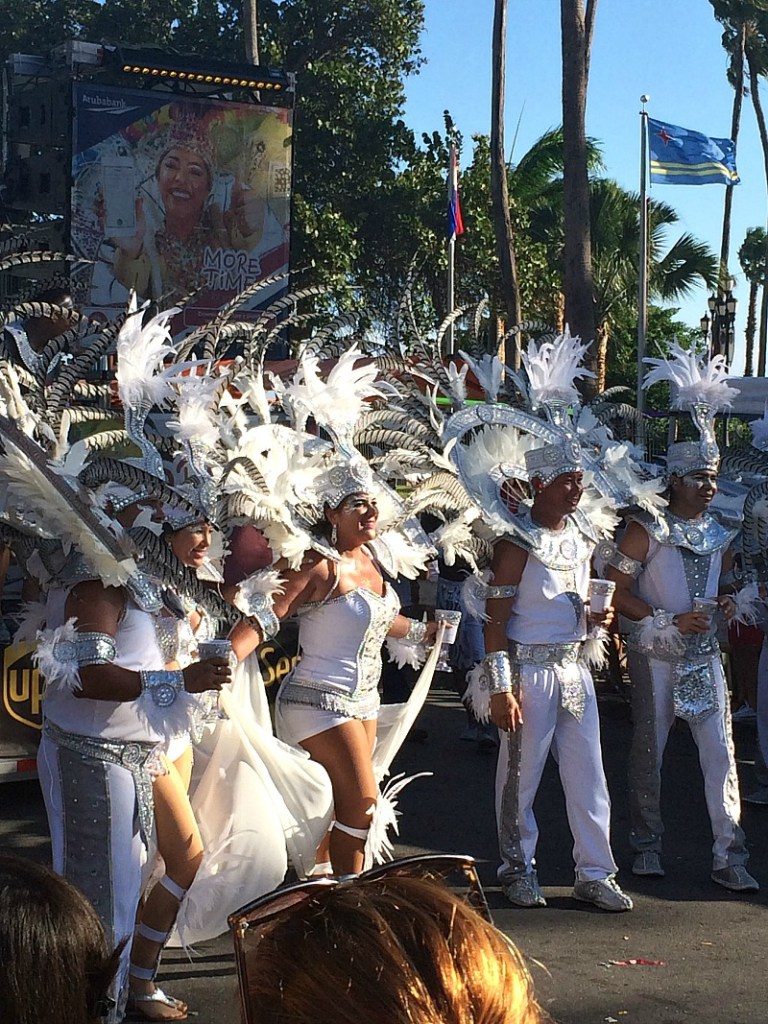 The Aruba carnival season lasts for weeks and ends at the end of February, culminating in the Grand Parade and the throughout carnival season there are festive street parties (jump ups), parades and musical events. Everyone comes together to party and have fun.
As we were watching all the floats and costumes for the Grand Carnival, I was suddenly reminded of my childhood town where there is an annual carnival every November to celebrate Guy Fawkes. Although originally a procession by Royal Naval Shipyard Apprentices in 1854, this evolved into a carnival with torches, costumes and home-made "guys" (effigies of Guy Fawkes). Floats were added in early 1900's and It raises money for charity too. As a teenager, I participated a few times and won first prize one year for my fancy dress. As I regaled my husband with local Essex carnival stories, he laughed in disbelief. So, here's a photo of me in all my carnival glory! Carnival is in my blood so it seems right that I live in the Caribbean! Okay, that's a bit of a stretch, but I'll take it!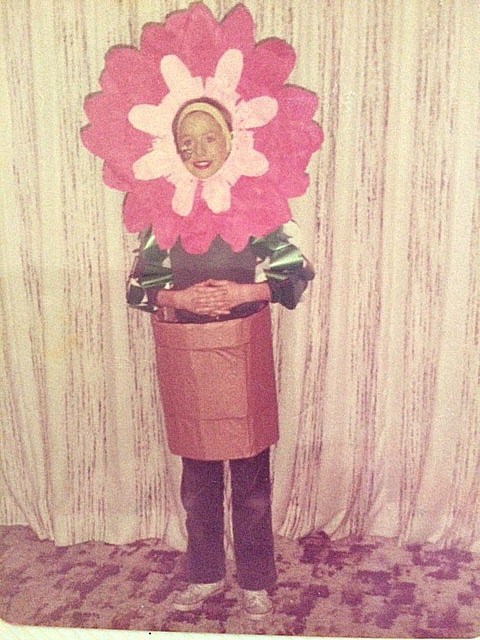 Like my coffee, I like the carnival spirit blended. It was great to see the influence of Trinidad with the blend of other cultures on the island. The crowds, music and costumes display a unity of many cultures that it is beautiful to experience in the current Trump fuelled era.
The costumes and the dancing was amazing. A vibrant parade of colours, sequins and feathers! There are many groups in the carnival and they all had difference costumes for each parade. The dancing and music made for a great atmosphere. What struck as was the live bands on the floats. Instead of having a sound system playing music, there were full bands, drums and full horn sections playing live. Some floats also had a DJ booth.
One cannot explain how the sound of the bass goes through the soles of your feet and feels like your heart is thumping with the force of outrunning a cheetah. Add feathers, sequins, sun and rum and you have the perfect Sunday island afternoon.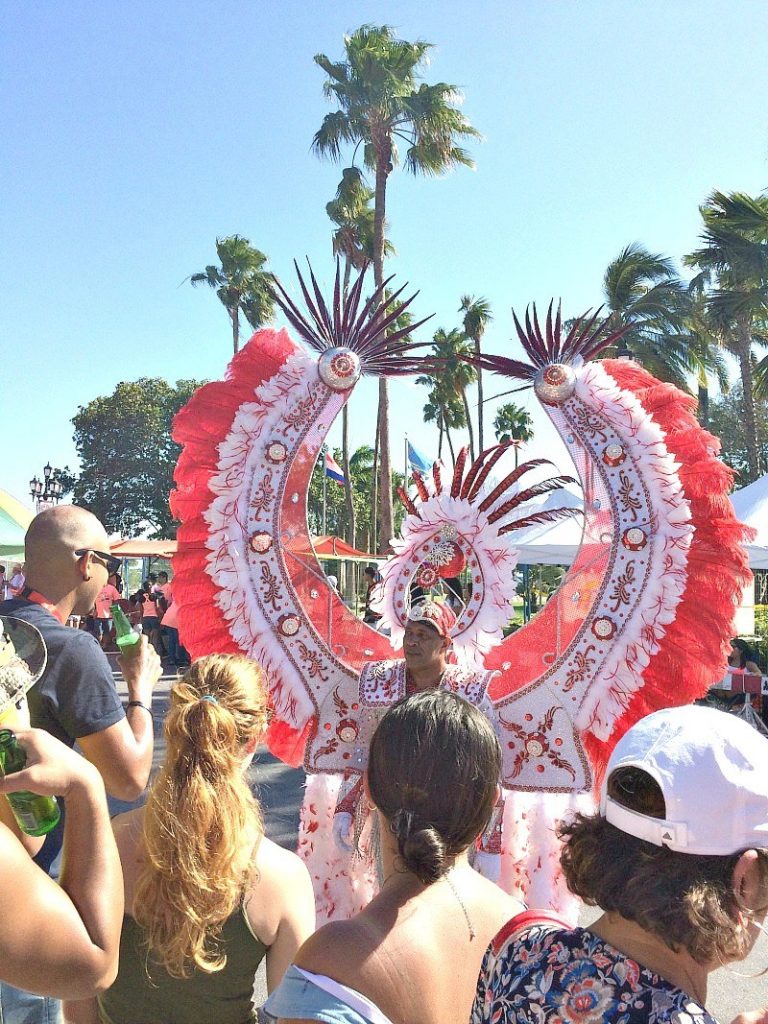 The end of the carnival ends with the burning of an effigy of King Momo. We didn't get to see that due to being a bit "tired" as a result of day time drinking and dancing. Perhaps next year if we pace ourselves a bit better! King Momo is part of carnival culture was a Greek god of satire and mockery who was kicked off Olympus. Then he went off to party with the mortal hedonistic parties. He soon became the symbol of debauchery and profanity. Seems fitting enough for carnival time really!
Overall, our first Aruba carnival was immense fun and we were rather impressed by the organisation of it too. The music, the costumes and the atmosphere made us look forward to next year already!
If you want to see more photos and videos of the carnival, pop along to my Facebook page!