Last week was full of flamingo fun for us in Aruba. Aruba is host to flamingos but they reside on an island owned by one of the hotels rather than on a public beach.
You will often see photos of the flamingos in promotional articles of Aruba but they are not as accessible as you are led to believe. If you want to visit the flamingo beach you either need to stay at the Renaissance Hotel or purchase a day pass to the island. For more than one person it works out cheaper to stay at the hotel which we decided to do rather than purchase 2 day passes. I love a Stay-cation as it's all the fun of a lovely hotel with our animals only a short drive away for a quick feed and airing.
To access the island with flamingo beach you take a speed boat from inside the hotel. To me, it was all the fun of Las Vegas but in Aruba instead.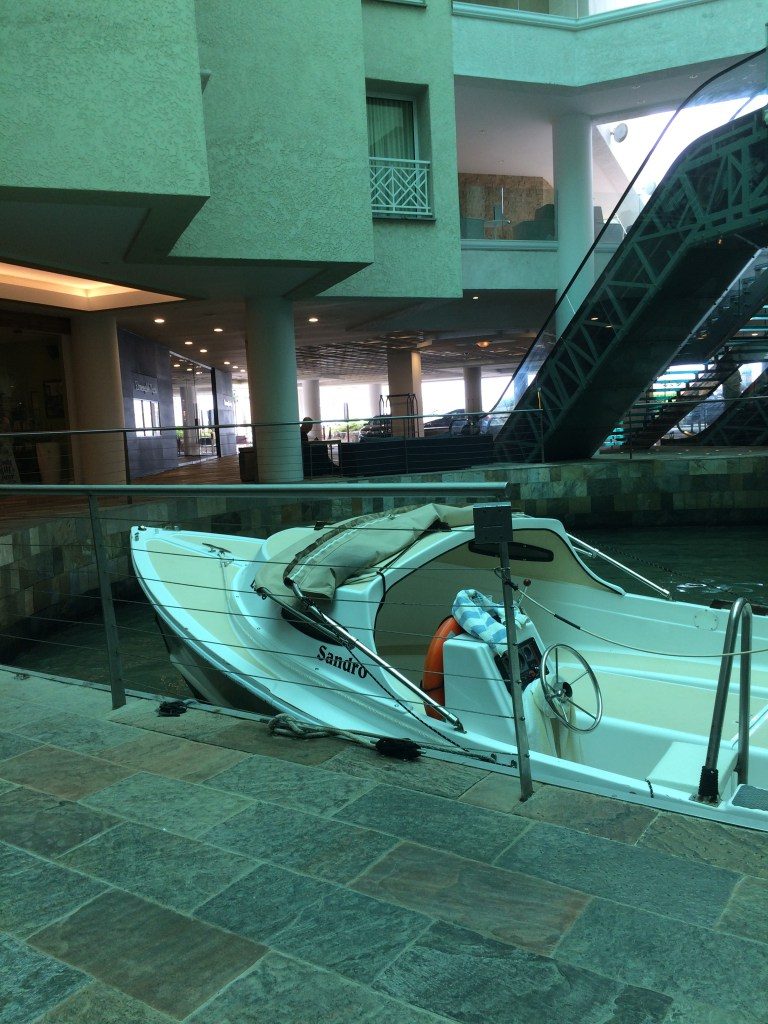 The boat ride is about 10 minutes and you are met with a warm greeting from the staff once you land on the island. The island is a man-made island about 40 acres in size and has two sides to it. Both sides have wonderful beaches with the all too familiar azure blue waters. The flamingos reside on just the one beach.
We skipped off in our flip flops to flamingo beach which is almost a lagoon as it has a large barrier of rocks, ensuring that the waters are calm enough to float in. There are 6 flamingos on the island. I had expected more from the photos that I had seen on various websites but 6 were enough to keep me happy. An added bonus for us was that flamingo beach was for adults only too. Yah! No noisy children and it is probably better for the birds. There's been times when the husband has had to hold me back as I see unruly children manhandle the beautiful nature on our beaches.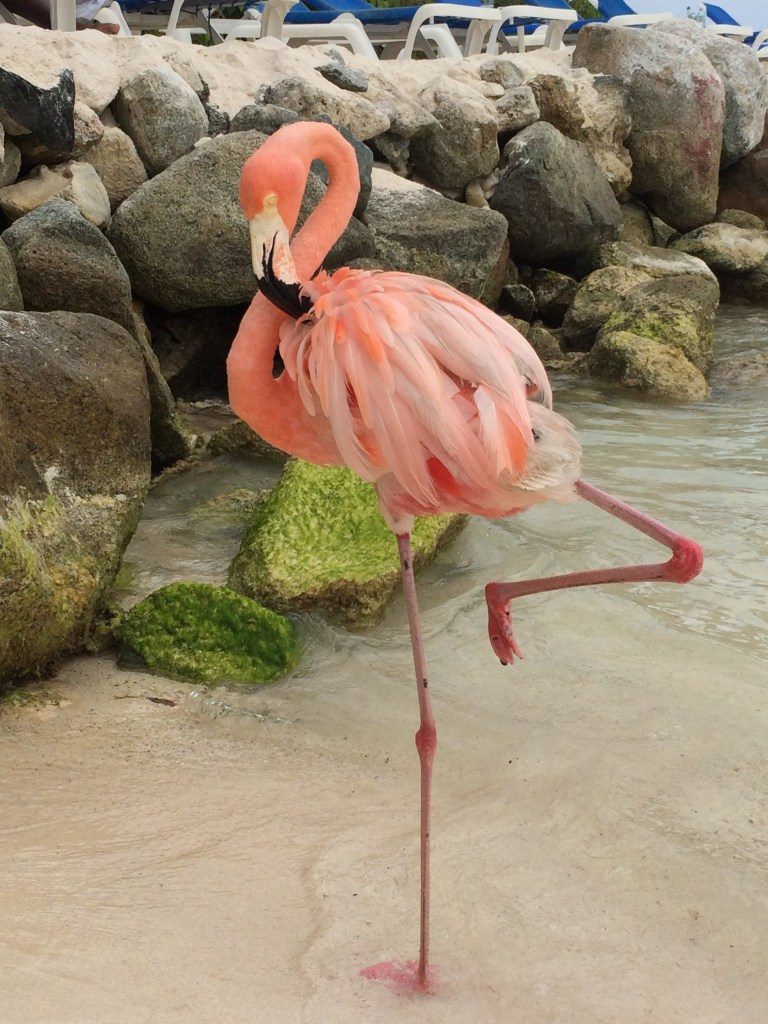 The pink flamingos make a stunning contrast against the beautiful blue sea. They happily strutted about the beach amongst the sunbeds, having a paddle in the clear blue sea, then headed off to the shower area for a drink of water. Pretty much the same routine us humans on the beach were having, but without the cocktails!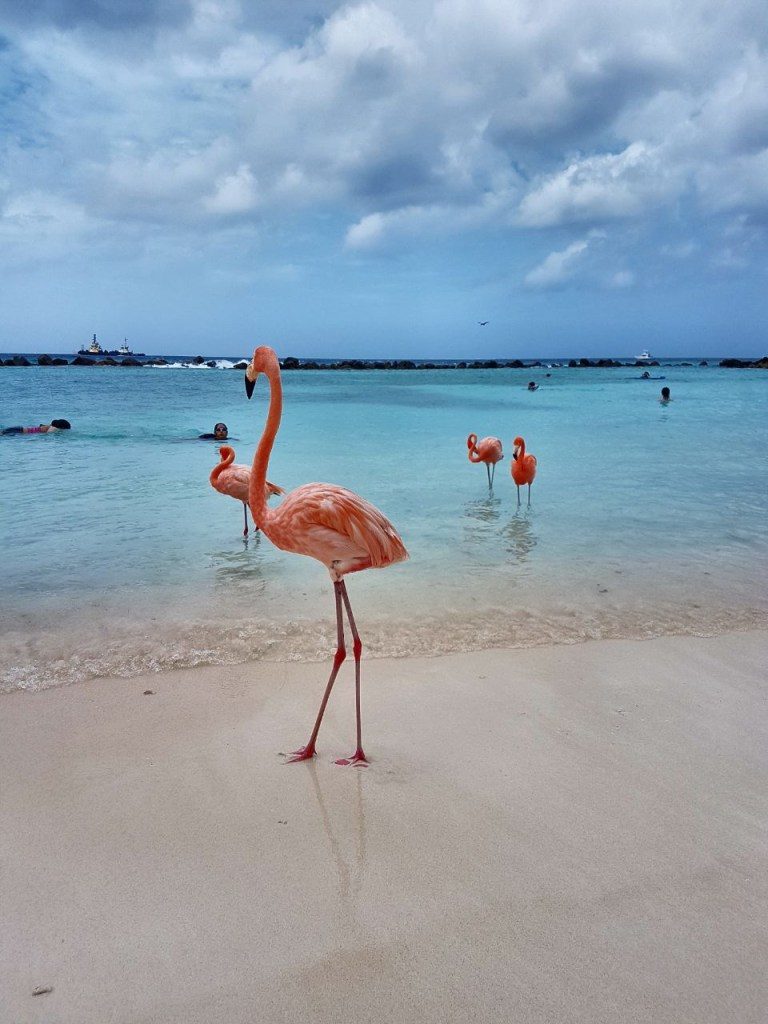 Like everyone else we snapped lots of photos and took a couple of videos of these fabulous flamingos. Then after a hard day of resting, sipping cocktails and floating in the sea we caught the speed boat back to the hotel. That's one of my Aruba bucket list items done. Now for the other 50!