Aruba has a few snacks on the island specific to the region with a Dutch influence such as croquettes and bitterballen. However, our favourite snack is the pastechi. It is the Aruban way to start your day.
To me, the pastechi is similar to a British pasty. A pasty is a dough filled treat that originated from Cornwall and very much part of British culture. So for us Brits, to discover the pastechi is a joyous moment. Especially after a night on the rum. Pastechis are also like a larger empanada but with a more sweeter dough.
The pastechi is a pastry dish that has the same half-moon shape as an empanada with a hand crimped edge. Filled with either Gouda cheese, chicken or meat, these pastry treats are deep fried and golden in colour.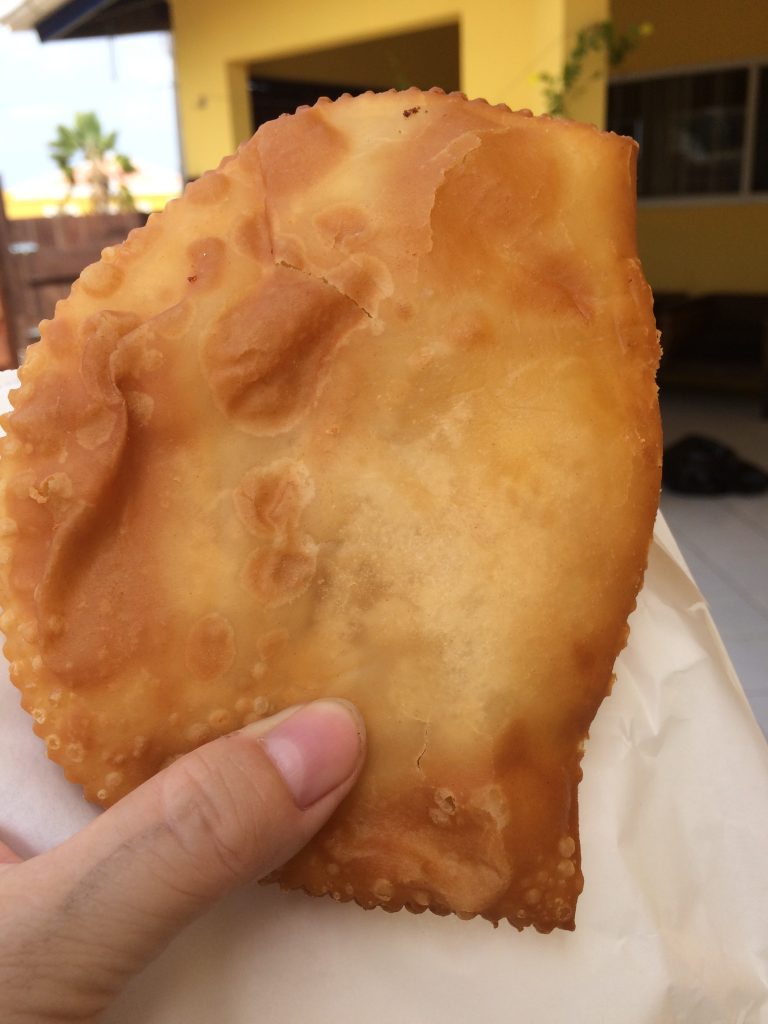 Pastechis are a traditional Aruba breakfast so to find the best pastechis you need to purchase them first thing in the morning. These pastry treats are best bought from small family run businesses and snack huts. My tip is to look for a queue of people by a small snack hut as the pastechis there will be the ones to eat. We have a couple of favourites that are off the beaten track but very much worth the visit. If you buy one from a large store at the end of the day, you only have yourself to blame for what your mouth will encounter.