If you are looking to drive around the island of Barbados, make sure that you have a decent map app on your mobile phone or go old school with a paper map. The signs to local attractions are pretty random and will point you in a general direction. It makes me giggle on how you can be driving along the west coast and see signs for attractions on the other side of the island. Good luck on finding Bushy Park! It's off a main road, off a main road and although there are signs around the area to it, they are not exactly pointing to the direct road you need a take. More as the "crow flies" as a direction.
A new health care centre has opened up on the south east side of the island. I have seen signs pointing towards this in areas that I know are nowhere near it. The signs are shaped in an arrow and would happily take you for a very scenic tour if you followed them!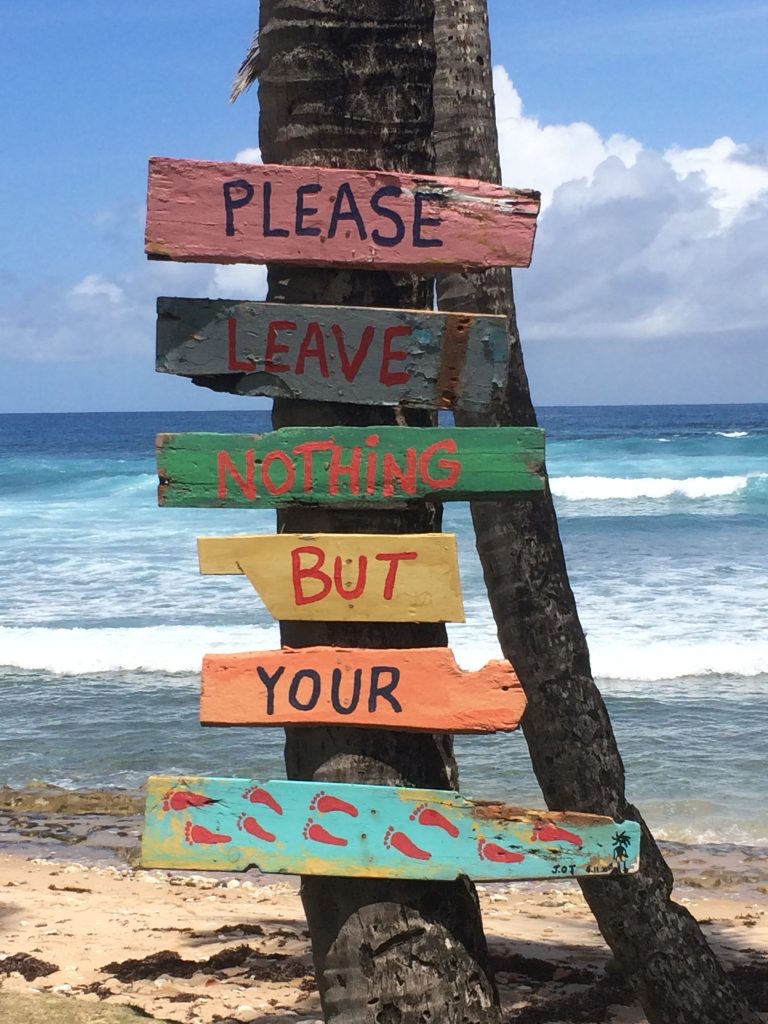 It's perhaps a laid back approach to signage that is summed up by our bus stop signs which are simply marked "Out of City" and "In to City". Again, these signs are more of a "suggestion" if you were heading towards Bridgetown. The beauty of being on a small island though is that if you think you are lost, just keep driving as the roads will eventually bring you out to a familiar area. It's the best way to learn the island too. My first few trips to Bridgetown ended up with me taking a wrong turn at the roundabout and driving down roads I had not seen. Once I have my bearings, I now know of about 5 different ways to get to Bridgetown from my house. Which comes in handy if you hit traffic and can suddenly take a detour.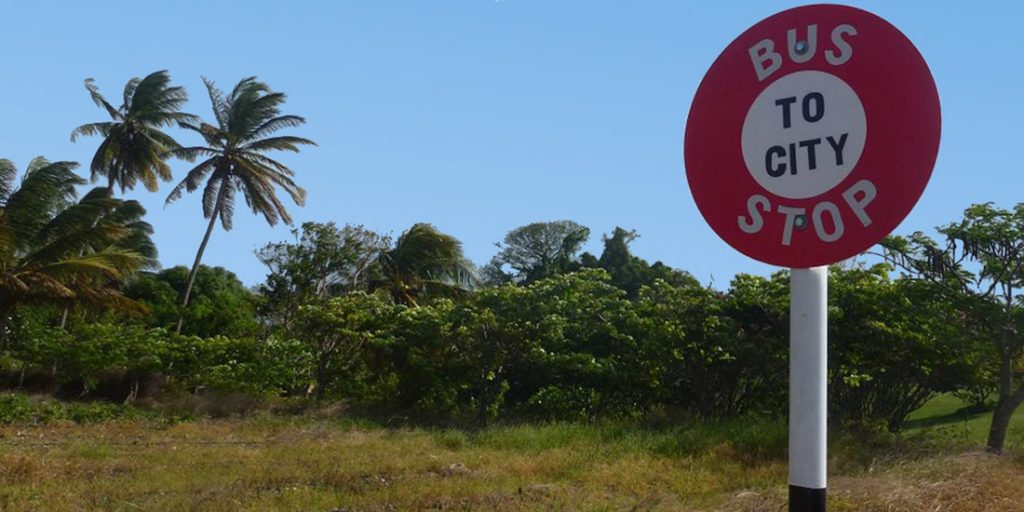 You will also see a few strange signs around the island. Since there are no large advertising boards along the roads there are a few "work around" solutions to this. There are tiny arrow shaped signs for brands such as Ovaltine fixed to road signs and electrical poles. Then there are the handmade signs for many services ranging from car valeting, freight handling and bizarrely enough, funeral services.
Does your rock have strange and misleading signs?